THE COMPANY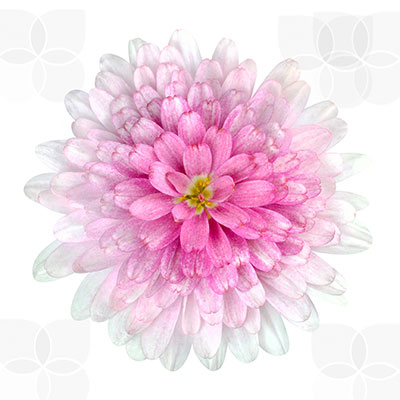 Are you tired of tweezing, shaving and waxing unwanted body hair every other day, week and month? The good news is, there is a way out of that tedious never-ending routine. 
The truth is, hair is present almost everywhere on a human body, as a fine down in some areas, and as a denser and courser growth in others. For that reason, no one is unfamiliar with the irksome process of removing unwanted body hair. Especially in regions like Cyprus Larnaca, everyone desires to have smooth hairless skin all over their body, all year round. That's because beach season is all year around! 
So what if we tell you a solution and you never have to go through that mind-numbing process? 
It is Laser Hair Removal! 
What is Laser Hair Removal?
Conveniently Quick. Reliably Safe. Mercifully Painless. Remarkably Effective. 
Laser hair removal sounds almost too good to be true, but it is. 
The word laser sometimes makes people reluctant about this procedure. This is because most people do not understand the process itself. Laser hair removal works by focusing intense pulses of light energy on hair follicles, in a process called photothermolysis. This energy beam is selectively absorbed by only the hair follicles without affecting the surrounding skin and tissues. The beam not only burns hair down to its roots, it progressively damages and eventually destroys the hair follicles, making them incapable of producing hair any further.  
This process may sound similar to electrolysis, but it is much more painless and convenient. Yes, that's true. While electrolysis involves directing electric currents into each hair follicle individually, lasers get it done much faster by aiming at large numbers of hair in a single go. 
However, since the laser beam targets only actively growing hair, multiple sessions are required in order to eradicate all the hair follicles as they do not all grow simultaneously. 
Benefits of Laser Hair Removal
Laser hair removal is undoubtedly the most desirable hair removal process out of them all, offering the most long-lasting effects while being painless and reliable. Here are some remarkable benefits offered by laser treatments which are unmatched by any other way of hair removal. 
1.     
Smoother Skin
Laser treatments burn the hair to its root and destroy hair follicles, ensuring baby-soft and smooth skin with smaller pores. 
2.     
Saves Time 
Rather than bearing the brunt of regular tweezing and shaving, or enduring painful waxes every few weeks, opt for laser. The time span of each session depends on the body area size, taking a couple of minutes up to a few hours. With laser hair removal, enjoy hairless skin while saving yourself hours of valuable time throughout the rest of your life.
3.     
More Effective
Sometimes hair can be hard to locate, especially blonde hair, or extremely fine hair. Sometimes hair can be hard to remove too. Laser will target all those areas for good so that you never have to worry about accidentally missing a patch.
4.     
Fewer Broken/Ingrown Hair 
Broken hair become painful and unsightly ingrown hair when they grow back. Laser hair removal rids you of unpleasant ingrown hair.
5.     
Less – And Eventually No Hair Growth 
Laser hair removal, over a series of sessions, is meant to completely rid you of unwanted body hair. In a matter of time, enjoy silky soft and smooth skin forever without any worries.   
How We Do It? - The CANDELA Gentle LASE PRO U
At the Rejuvenia Laser Hair Removal Center, the procedure is performed on the CANDELA Gentle LASE PRO U (USA), which ranks among the world's most popularly used premium hair removal technology. The CANDELA Gentle LASE PRO U is a third generation laser and the most advanced model in the market to deliver astounding results in the shortest time, and in the most comfortable manner. 
Thanks to its patented DCD system and Cryo 6 air system, the device itself creates a cooling and anesthetic effect on the skin while it works to keep the client relaxed and comfortable. It generates beams of diameter 15-18mm, destroying multiple hair with each pulse. 
The CANDELA Gentle LASE PRO U laser machine is known for its efficient, painless performance and long-lasting results. With thousands of clients across the world giving the device rave reviews, this machine is built to completely eliminate the growth of any and all unwanted hair. Rejuvenia in Larnaka Cyprus offering this amazing hair removal technology at the lowest rates.
With the CANDELA Gentle LASE PRO U laser, you can expect:
·         Uncomplicated and painless procedures
·         Surprisingly quick sessions
·         Total obliteration of hair follicles
·         Undamaged and unharmed surrounding skin
·         Absence of inflammation, pustules, acne, or ingrown hair
The Doctor Is In 
Dr. Marianna Anastasiadou is a qualified and certified practitioner with over 10 years of experience performing laser hair removal services. She has now established her own clinic in Cyprus Larnaca, by the name of "Rejuvenia Laser Hair Removal Center", to deliver these services in the most premium manner, using the most sophisticated technology.
To book an appointment with us, simply stay right here! Choose the date, time and service online on this website. You will receive a live confirmation within minutes from our friendly staff members. The Center welcomes all who wish to be free of unwanted body hair. You will find our extensive range of hair removal services listed below.
Still have questions? Book a free consultation today!